Competition: Win a 2 Year Treehouse Gold Membership & Copy of CSS3 Foundations
To celebrate the release of my book CSS3 Foundations, Treehouse are giving away a 2 Year Gold Membership and two runners-up will receive a 1 Year Silver Membership. To complement this, Wiley will be giving each winner a copy of CSS3 Foundations.
Treehouse
Treehouse is a better way to learn technology. Members can learn to build websites, create iPhone and Android apps, code with Ruby on Rails and PHP, or start a business.
The extensive Treehouse library of step-by-step video courses and training exercises will give you a wide range of competitive, in-demand technology skills that will help you land your next dream job or build your startup idea. No experience? No problem! Treehouse will take you from zero experience to job-ready.
With a 2 year gold membership, you will have access to not just Treehouse's video courses but lots of bonus content too. Silver memberships have complete access to the library of more than 650 videos.
CSS3 Foundations
CSS3 Foundations is a part of the Treehouse series of books, published by John Wiley & Sons.
CSS3 Foundations is a hands-on approach to guide readers through the process of using CSS3 features and techniques to take a basic website template and turn it into a real-world, modern and future proof website.
From learning how to add CSS to a page, to using advanced techniques such as Responsive Web Design, each example is clear and well structured, lending to the overall main project that the book builds upon throughout.
CSS3 Foundations tackles many of the difficulties faced when building a website; fixing inconsistencies in older browsers, safely using CSS3 features still in development, and optimizing a websites layout for the device it is being viewed upon.
If you're a web developer, web designer, hobbyist, or career-changer, every book in the Treehouse series should be on your bookshelf.
HTML5 Foundations & iOS 6 Foundations
The Treehouse series also includes HTML5 Foundations and the soon to be released iOS 6 Foundations.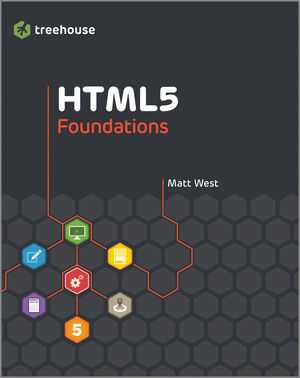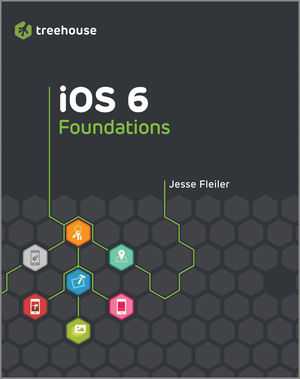 How To Win
So what do you have to do to win these goodies? Enter below by signing in with Facebook or your email address, then comment on this article or share the competition with friends via Twitter -- or do both to double your chances!
Useful? Buy me a coffee
Ian Lunn is a Front-end Developer with 12 years commercial experience, author of CSS3 Foundations, and graduate of Internet Technology. He creates successful websites that are fast, easy to use, and built with best practices.